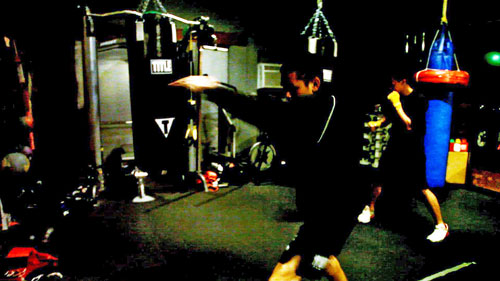 Was ist Schattenboxen ?
Warum wird es von den Profis praktiziert ?
More importantly, how could YOU be shadow boxing differently to improve your fighting abilities?
Shadow boxing is not just punching by yourself.
Das Schattenboxen ist eines der ursprünglichsten, effektivesten und vielseitigsten Trainingsmethoden zur Verbesserung der Kampftechnik.
Learn how to shadowbox to become a natural fighter.